Ditch heavy sarees and suits, guide to modern bride's trousseau collection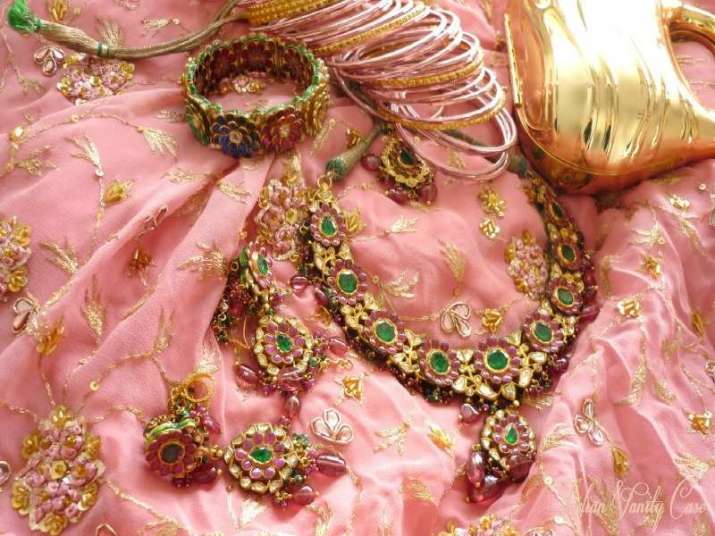 Modern brides are bringing change in the way they style themselves post-marriage. So how about taking inspiration and adding some variety in yours too?
Breezy Outfits
After wearing embroidery heavy clothes for wedding functions, you need a break. This is when breezy outfits and silhouettes come in. Bring your breezy clothes and let your skin breathe for a while!
Flair Pants
Flair pants give you a vacation from denims, so bring them out while travelling to your honeymoon if you feel wearing shorts won't be the appropriate wardrobe choice in front of your in-laws.
Linen kurtis
Who said saris and suits are your only clothing options after marriage? Wear linen kurtis to work paired with culottes, pants or denims, and look smart and chic with the right minimal accessory.
Chic pant suit
Why not? There's nothing strange in wearing a chic embroidered pant suit that is not too formal, but a perfect fit for a fine evening.
Pants and crop tops
There are way too many places to go after you get married. The list of functions and dinners are endless, and you don't want to wear the same kind of outfit, so wear a crop top with the right pair of pants. What's better than a chic yet easy going bride?
Contemporary sarees
Just in case you can't ditch sarees, go for contemporary ones. Contemporary sarees not only save you from the weight of heavy saris, they also make you stand out in a crowd. Just pair it with the right accessories.
Right pair of footwear
Bring your own collection of footwear ranging from flats to heels. The right footwear can change your look. But make sure you know where you're going and choose the right pick wisely because it will not be easy to stand in four inches of heel without your feet crying for mercy.
Statement accessories
Make your collection a mix of ethnic and boho chic because you need the right jewellery with the right outfit. A pant suit paired with an ethnic choker will look better than wearing it with no accessories.