5 Stylish Men's Hair Trends From Spring 2016 Runways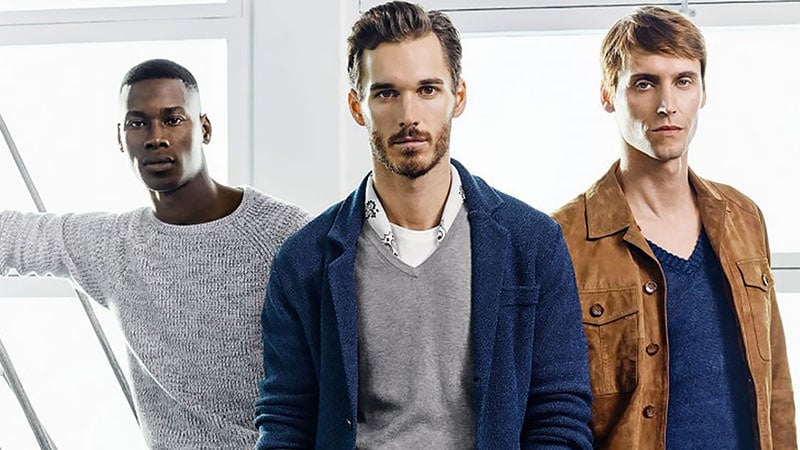 Hair trends from Men's Spring 2016 collections showcase a collective revival of vintage hairstyles with redefined dimensions and idiosyncratic touches. Fortunately, the array of hair looks,  featured trends that can be reproduced for different hair types. This means there is something for everybody, no matter what your hair type or length is. We take you through the most popularised hairstyletrends from the Spring 2016 runways covering everything from revived pompadours to redefined fringes, that will lend inspiration for newer, distinguished accompaniments for your spring and summer looks.
RELATED: 4 Popular Men's Hairstyle Trends To Try Now
Fifties Slick
A distinctive fifties hair reference point was the order of business for design houses like Brioni, Louis Vuitton and Lanvin. What is required to achieve the fifties slick hair trend? A good quality hair gel or a mousse will add shine and sleekness for a worthy tribute to this decade. Keep things simple with a shiny slicked back look or add dimension with fifties partings that will register edgy and voluminous. Comb through hair lightly to add a bit of texture.
Get The Look
Modernised Side Parts
There is no doubt a classic side part will remain timeless, but the newer interpretations of this trend boasts reinvented takes of this traditionalist look. This hair trend can be harnessed for men with all hair types. Ensure you are blow-drying your locks after a good quality matte mousse has been worked in.  Experiment with different hair partings for reinvented version of this hair trend that will keep things more interesting and tailored to your own personal style.
Get The Look
Revived Pompadours
Whilst the pompadour is enjoying a revival, newer interpretations of this hair trend take the more textured form. Keep the sides of your hair intensely short and don't be afraid to keep longer more voluminous dimensions on the top for an edgier look. For men with curlier hair, add dimension with a strategic haircut that will give a better proportion to your length. Men with straighter hair can harness their natural hair type in a side swept pompadour for a different approach to this beloved hair look.
Get The Look
Redefined Fringes
Fringes featured heavily in many spring collections. Dior Homme sustained a refined, sleek blow-dried fringe alluding a nineties aesthetic whilst designers like Berluti and Coach focused on texture and dimension. Fringe hairstyles work more favourably for straighter hair types as well as those with longer locks. A versatile hair mousse or pomade will work wonders for a bit more control when adapting this hair trend.
Get The Look
Textured Curls
Perfect for those with existing curly or wavy hair, design houses professed a love for textured curls in their spring hair looks. Take inspiration from the volumised versions of this hair trend a la Valentino or wear this look with a baseball cap referencing Salvatore Ferragamo. However you wish to interpret this trend, a great starting point is distinguishing what kind of curls you naturally possess. If your hair is wavy, add a matte hair mousse for extra bounce. For curly hair, utilise a pomade to add more distinction.
Get The Look