Sunday style inspiration: The fabulous Melanie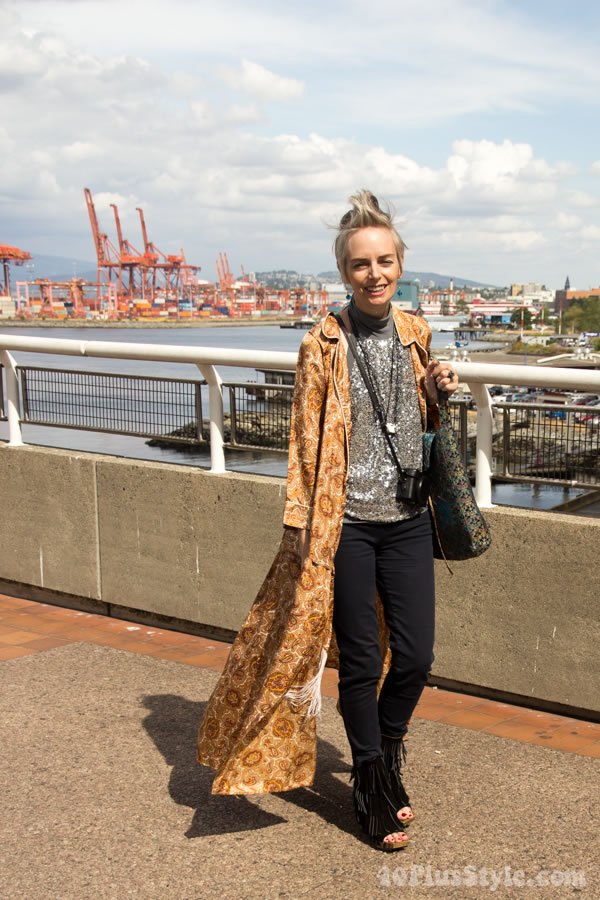 I arrived a bit earlier in Vancouver and had the opportunity to spend some time with Melanie, whom I introduced you to earlier in this style interview. She was one of the first women I interviewed and I have been following her online ever since.
She is even more special in real life than she in on her blog Bag and a Beret. Her outfits have inspired me every day and she is one of the kindest, beautiful and funniest women you will ever meet.
Here are some photos I took of her on a beautiful day in Vancouver.