A tropical summer dress on a sandbank in the Maldives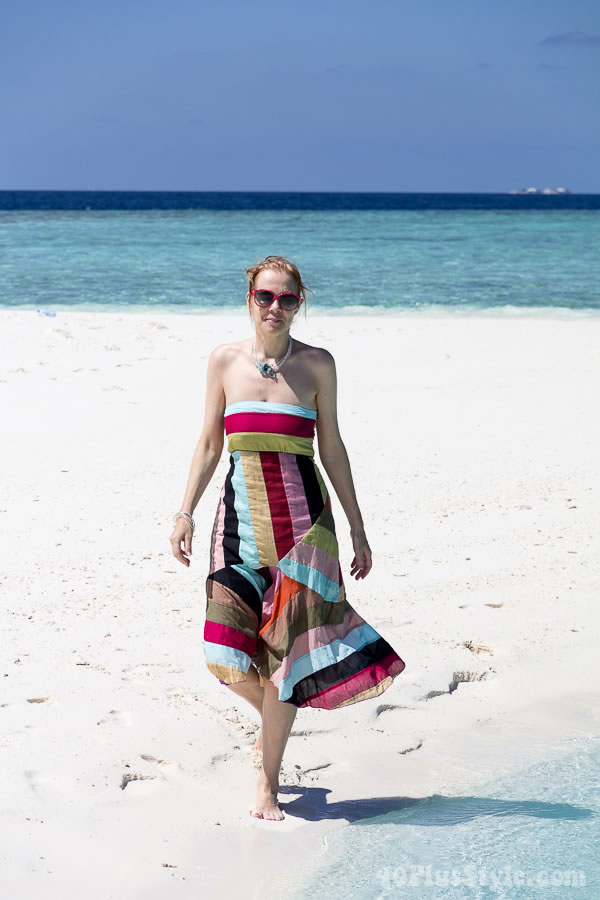 Here are some pictures from a while ago that I had not yet shared with you. I wanted to keep them for the height of summer!
These were taken at the Maldives where the colors truly are magical.
In these pictures I found myself stranded on a small sand bank surrounded by the clear waters of the sea filled with fish, including small sharks swimming all around us.
We came here by boat and had just spent some dreamy time snorkelling at the nearby reefs.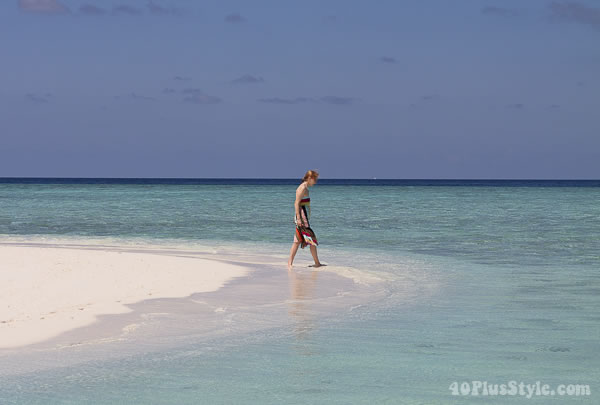 It was the perfect location to photograph this colorful dress which has been in my spare closet for years. It's one of those dresses that you only wear on a tropical holiday and it was the perfect dress to be photographed on this magical spot.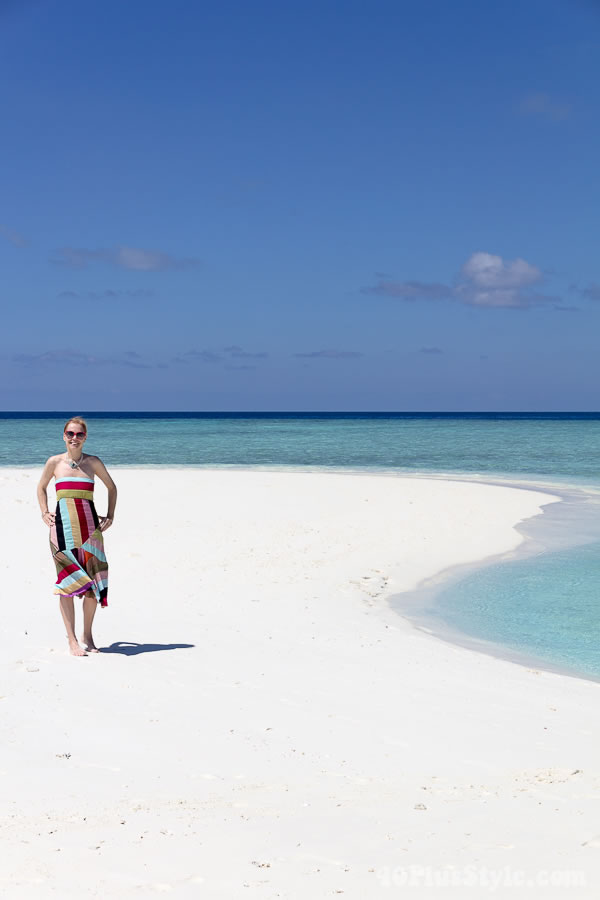 I just adore the colors of this dress which look so good on me. It was bought in Bali for very little years ago, and it's the only strapless garment I own.
On this trip I wore it for breakfast or diner in the evening. It truly is the perfect dress for tropical weather.
The sandbank was a magical spot that I will never forget, even though we only spend 15 minutes on it. These sandbanks are actually owned by resorts so if people from the resort want to use it, then it's off limits. Our resort did not own a sandbank so we were lucky to find a time when noone was on it. Just as we were leaving a whole group of locals who 'booked' the sand bank came here for a BBQ and celebration. Quite the spot to do so!