A navy blue draped dress for hot summer weather!
Here is another outfit that went with me on my 3 month trip.
This draped blue dress is made from hemp and is light and breezy to wear, so perfect for the hot summer weather I experienced in Malaga, Spain.
Of course it's the perfect dress for Singapore too and I already wore it there several times.
I first wore it as a monochromatic look with blue accessories and shoes. Although the red sunglasses add some color in these pictures, the dress was worn in the evening so no sunglasses were needed.
Later I added red accessories when I wore the dress for a daytime event. I love the look of navy blue with bright red which makes the dress perfect for my warm complexion.
Since I use my red accessories with so many of my other clothes too, all these red accessories including the shoes went with me on my trip.
You have seen this bag so many times already on this site. It's my absolute favorite bag. It's super light-weight and I find it the perfect bag for so many of many of my activities. It's the ideal travel bag too as you can fold it completely flat. So expect to see more of it the coming 3 months!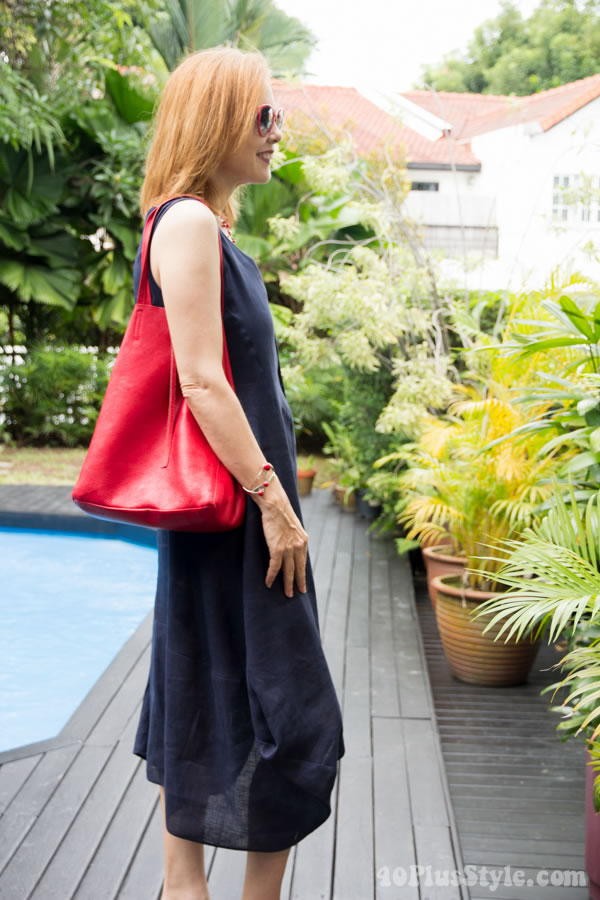 Here is how I have worn the dress in The Netherlands ….
and in Spain.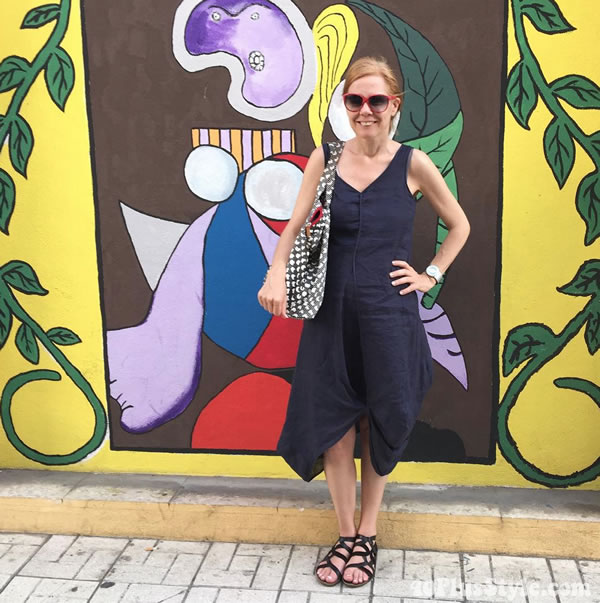 Outfit details:
Dress: c/o Stella Carakasi
Red shoes: To Be (old) (similar)
Blue shoes and black sandals: very old both bought in Italy
Bracelet: Jewelry to Your Doorstep
Red bag: brand unknown (old)
Blue bag: brand unknown (old)
Sunglasses: Loewe (similar)