The Converse All Star has been rebooted – not that you'd know it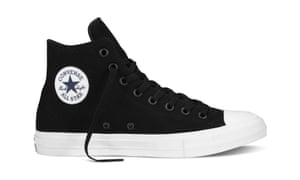 Question: how do you relaunch a sneaker right now? Answer: without changing much at all. Converse have unveiled the Chuck Taylor All Star II to great fanfare this week but, at first glance, it's barely changed. Anyone looking at the new design would be hard pushed to spot the differences, but they are there. The white rubber sole, metal eyelets for laces and all-important badge with that star are all there but they have had a bit of a scrub up. The eyelets are coloured in matt black, the patch comes with embroidered logo rather than printed and the rubber front is higher, extended up up to meet the laces.
While they have been souped up with all sorts of technical changes – a Nike Lunalon sockline (Converse has been owned by Nike since 2003), a padded tongue and Tencel canvas to make it more durable – it will no doubt please devotees who wear them 24/7 that their beloved footwear's look is very familiar.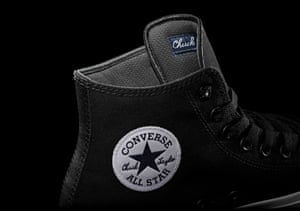 This subtle approach pleases the converted but it might also put the All Star on the radar of new customers. It's certainly very of the moment. Boring trainers – no disrespect to Chucks – are the thing. Rather than the bright chunky bubbly things that ruled a few years ago, now is all about styles we have known for ages: Stan Smiths, Reebok Classics and Nike Blazers, solid, dependable, easy to wear with lots of things, and with some sort of heritage. The All Star fits into that. First made nearly 100 years ago, and named in honour of contemporary basketball player Chuck Taylor in the 1930s, they have been worn by American soldiers in the first world war, along with icons of cool including James Dean, Kurt Cobain and the Ramones and, more recently, Wiz Khalifa and Kristen Stewart. Pretty good refs then – and all yours by wearing a canvas shoe.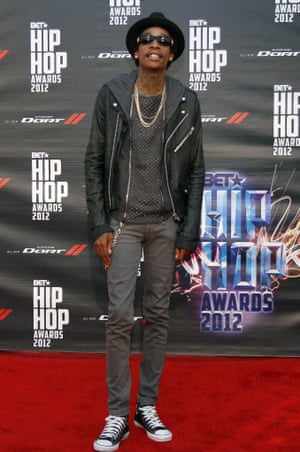 Arguably, Converse has seen an opportunity here and pounced on it. After marketing campaigns that played up rock musicians' penchant for the shoes – ad campaigns full of partying young people and the strapline "shoes are boring, wear sneakers" – this is going back to basics, but at a time when actually that seems quite edgy. The All Star is their classic and with the II they have rebooted it, just enough.