Rent hikes force major London fashion studios to shut up shop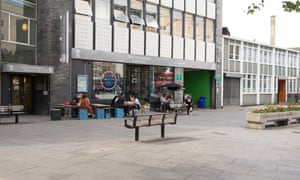 A studio complex in Hackney, which houses London Fashion Week designers Lou Dalton, Jonathan Saunders and James Long, is set to close. The Trampery, on Hackney's Mare Street, has been hit by a 400% rent increase, from £125,000 per annum to £500,000 from September. This coincides with London fashion week, and one of the busiest periods in any designer's schedule.
The Trampery London Fields was opened in 2013 as a workspace open to more than 30 fashion businesses including app developers and photography agents, studios for designers and a 2,500 sq ft showspace. Working with the British Fashion Council and the London College of Fashion, founder Charles Armstrong developed a model where different sides of the industry could mix, in a way that replicated the communal workspaces common in the tech industry (the Trampery also run similar spaces for tech and travel industries across east London). With 24-hour access to studios, Wi-Fi and affordable rent, it quickly became "a community," says Long, where members benefited from being together. "If a buyer came to visit, they would meet all of the designers." Caroline Rush, the CEO of the British Fashion Council, has called an "ideal place to develop a designer business." There is now a campaign to find a new venue where that can exist.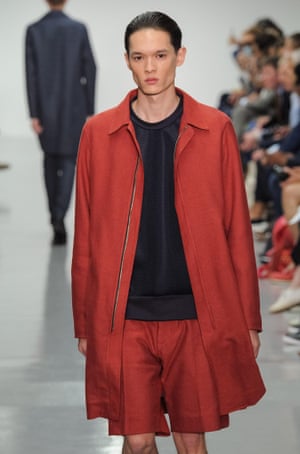 With rents increasing in London by more than 3% in the last year, this is part of a wider trend, with these designers the latest casualties. Jamie Craven, Communications Manager at The Trampery, says the demand from designers has been huge since it opened two years ago, "suggesting there is a severe lack of space, and it's only getting harder to find it". He describes the closure as "tragic" but says it's down to an acceleration of aggressive property development that Londoners are familiar with, now "at an insane rate that we can't compete with". Although it's unclear what the Trampery's building will now be used for, there is thought to be a tenant ready to move in.
Most London fashion week designers are based in the east of the city and, arguably, addresses in Dalston and Hackney already suggest they are being "pushed" out as rents increase in more central areas. In the 90s, Shoreditch was the home of young fashion labels in London but spaces there are no longer affordable. Hackney is now the favoured location for start-up fashion brands with, according to Armstrong, around 2000 designers in the area. The closure of the Trampery suggests they may soon be moved out still further. Long has relocated to Hackney Wick, where there are numerous warehouse buildings housing designers and artists. "I've been in London for 12 years, and seem to be moving further and further out," he says. "These areas are going to be very soulless when all the young creatives have gone."