Gareth Pugh on why there's no place like home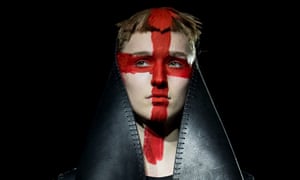 My first fashion show ran on Mars bars and sleep deprivation. Ten years ago, I was selected last minute to take part in Fashion East which meant I had four weeks to create a collection from nothing: I had no fabric, no team, no idea of what I wanted to do. I never imagined I'd be creating my first show under those constraints, but of course I couldn't say no. In the end it was an amazing experience, making it through the chaos and producing something I could be proud of.
At the time, my studio was a disused gym in a squat in Peckham, part of the!WOWOW! collective. It was a huge building incorporating an old tile warehouse, a nightclub, a theatre, an evangelical baptist church and my studio in the gym, which I've been told used to belong to Wolf from Gladiators. The only place warm enough to sleep was the sunbed. The whole enterprise was scrappy and optimistic; feral and lawless. I still work with people I met in those early days, such as Matthew Stone, who does my music, and Katie Shillingford, who styles my shows. They are people I can be open and honest with, without fear of judgment. We know each other too well to have to be polite.
I've shown in Paris since September 2008, but I always felt like a tourist. Getting there was a mission – bundling all our boxes and bags into an Addison Lee to get the Eurostar, then fighting for luggage space. Stressful doesn't cover it. Then in Paris, you're dropped at a prep space and start to work. You don't see daylight for three days and have no clear idea of where you are or where to go if you run out of thread. It can be quite fraught. The Häagen-Dazs stall at Gare du Nord became laden with meaning – going there meant we were on our way home! Ice-cream has never tasted so sweet.
Last season we showed in New York, which was different again. I had been offered an opportunity to do whatever I wanted – which was incredible – but it still felt foreign. So this season I decided to bring the show home.
As ever, the day of the show was fun but hideous, in equal measure. We had an incredible location at the V&A, but there were drawbacks: it was a busy Saturday in half-term and there were stringent rules to adhere to. You can't use hairspray in the building, for example, so models got ready in an education room a 10-minute walk away, which wasn't clear of kids until three hours before the show. It was quite an ordeal – but the payoff was amazing.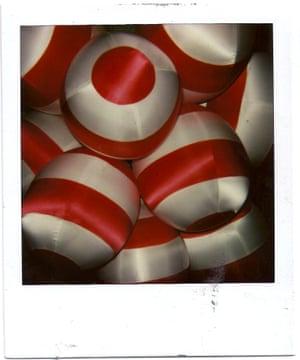 I wanted to play with the idea of coming home to London in the show, so an obvious reference to Britannia made total sense. It was emblematic and tongue in cheek. We also used chants from my local team, Sunderland, on the soundtrack. I loved the idea of hearing football chants in such a majestic venue, and at a fashion show. It felt quite confrontational; a call to arms. It also felt appropriate as my graduate show at Central Saint Martins was about Sunderland, and my dad and brother – both staunch supporters – were there, the first time they'd both been to one of my shows in years. There was an idea of tribes, and not forgetting where you came from; of being realistic and working with what you have. I was thinking about the blind faith that football supporters have, that what you are doing is vital and worthwhile.
I have been accused, in the past, of making uncommercial clothes. That has changed, thanks to a lot of support from Michele Lamy, Rick Owens' wife and business partner, who has helped out with the commercial side of things since 2006. It's been a steep learning curve.
We have very different backgrounds – I think we both find each other foreign and amusing. I remember telling Michele and Rick what being "on the dole" meant, for example, which they found fascinating. She has a reputation as a tricky character – she certainly doesn't suffer fools gladly and has a highly tuned bullshit detector. She will tell you if she hates something, but also has a childlike sense of excitement when she likes something and it's always reassuring to get that reaction. She's a good divining rod – she can predict success at a wider level – whereas I am a designer, not a businessman, and the idea of simply selling things isn't what gets me up in the morning.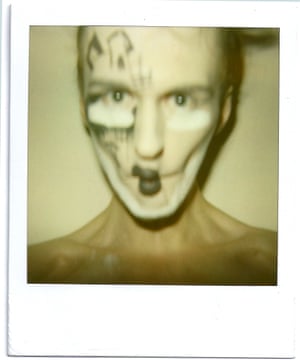 Studying in London is so much more expensive now than it was when I did it – and even in 2003 I couldn't afford to do the Central Saint Martins MA course. Still, I met Louise Wilson, who gave me such great advice: that the most important thing to do as a student is fuck up and discover who you are. There's such pressure to be a fully-formed person once you graduate. I hope young designers still have the scope to experiment creatively the way I did. Naivety is a fragile resource. It gives you the ability to do things you'd never do otherwise. To do things just because they feel right.
Although I've lived and worked here since starting college, London changed a great deal in the seven years I showed elsewhere. For one thing, its fashion week is more professional now, and taken more seriously internationally. The British Fashion Council is very supportive of young designers and gives them more business knowledge. When I was a student, you simply weren't taught business. I wish some of it had been explained to me when I started out as it's important to know how to monetise some of the opportunities that arise.
While London has changed, though, I feel the same. The hustle is still there. It's like Only Fools And Horses – once Del Boy and Rodney got rich, it was rubbish. I'm never totally happy with a collection or a show – I always want to improve. I might get a bit more sleep now, but I attack things with the same ferocity I did 10 years ago. You need to have a fire in your belly.