Back to the drawing board for fashion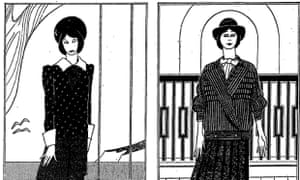 The 1960s brought many cultural changes of doubtful value; one of the most significant for fashion was the apotheosis of the photographer. Photographs had found a place in fashion illustration in the 1900s but, painstakingly hand-tinted as they were, they were very much the poor relation to drawings. Vogue did not use a photograph on its cover until 1932 and it was not until after the Second World War that fashion photographs began to challenge drawings for space in the magazines. The two media co-existed and indeed complemented each other for the best part of two decades until, in the Blow-Up sixties, photography eclipsed drawing.
David Hockney, in his introduction to Fashion Drawing in Vogue, by William Packer (published this week), attributes this eclipse to a decline in the artists' skill and, by implication, in the way drawing is taught in the art schools. "The artists who made those drawings in the twenties and thirties and forties could draw better than a lot of so-called serious artists working today – they could simply draw better: and it is particularly interesting that theirs was drawing done not for its own sake, but to be useful. It had a use. It was telling you all kinds of things – things about clothes, Paris, fashion, a whole way of life."
There's more than an echo there of an editorial in the Gazette du Bon Ton in 1920, when fashion drawing was at its best, reflecting mainstream art movements and resulting in drawings which are as exciting to look at today as they were 60 years ago. "Dress," goes the editorial, "exemplifies the spirit of its age; it is a true document of its time."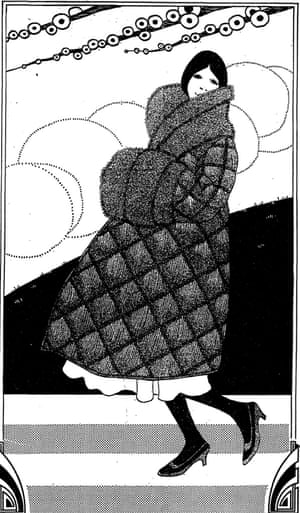 It must, if its true flavour is to survive on a page for 60 years, be portrayed, without compromise, in the style of its time. The Art Deco period was a draughtsman's period in its linearity, its purity of spatial relationships, its decorative detail and stylisation.
Packer's book starts at the end of what Julian Robinson's earlier book calls The Golden Age of Style and chronicles fashion drawing through the second half of the Twenties and up to 1981. His book contains some superb drawings from all the periods that followed Art Deco, but the general weakening of impact, decade by decade, is apparent.
The photographic image took over from the drawn one in Western culture as a whole; it was more direct and relevant and it was the way a new generation was accustomed to receiving its images whether as a still image or a flickering one. The superstar status enjoyed by many fashion photographers may be regrettable, but for the major part of the Twentieth Century, its natural chronicler was the man with the camera.
He eclipsed not only the artist but the writer too. One picture may sometimes fail to match up to 1,000 good words but one good picture certainly beats 1,000 mediocre words – as the tabloid newspapers proved through the Sixties and Seventies.
For Hockney, "Photography is not the answer, and anyway it has become very boring, repetitive and limited, especially in the fashion magazines… the camera can only deal with what is in front of it at the time. Whether from memory and experience or from the model, the artist works in his own time, simplifying and transforming what he sees and knows into something of his own."
That is over-simplification and an unjustified disparagement of the photographer, but some kind of similar feeling is abroad in the Eighties. It is as if, glutted by the photographic image, Western culture is ready for the recreating hand and mind of the artist as it appears ready once again for the thoughtful 1,000 words. Vogue, Packer's mirror of fashion and society, has recently moved on to the regular use of artists.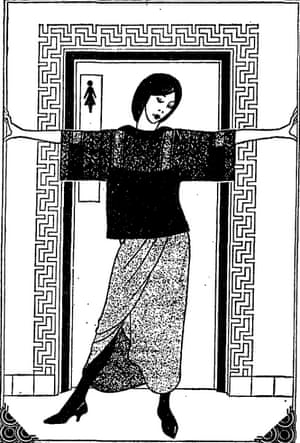 Newspapers, too, are adopting a more open-minded, experimental attitude to drawing as illustration. There is a long way to go before artists and the press can once again, properly exploit each other, but the willingness is there. Shari Peacock, whose work appears from time to time on this fashion page, this year tied for first prize in Vogue's Talent Contest, with a well-connected young photographer called David Linley. A return to co-existence, if not assured, is possible.
Since Art Deco was indeed the golden age of fashion illustration, and since many of this season's clothes have more than a hint of that period about them, Peter Clarke has soaked up the mood of George Barbier, Paul Iribe, Georges Lepape, Andre Marty, Erte, Benito, and Bakst himself before drawing four outfits from 1983. It's a sort of tribute to the artists and the designers – and a touch of nostalgia.